Fritz Walter "Weather"
Personal Data

Surname: Walter
Firstname: Fritz
Country: West Germany
Date of birth: 1920-07-21
Birthplace: Kaiserslautern (Germany)
Died: 2002-06-17
Career Data
Position: Midfield
Club: FC Kaiserslautern (1937-59)
International appearances: 61 (1940-1958 – 30 times as captain)
International goals: 33
International debut: 17/07/1940, Germany-Romania (9-3, 3 goals)
Last international appearance: 24/06/1958, West Germany-Sweden (1-3)

First international goal: 14/07/1940, Germany-Romania (9-3, 3 goals)
Last international goal: 26/05/1956, West Germany – England (1-3)
Playing Honours
International: World Cup: winner (1954), semi-finalist (1958), 2 appearances, 11 matches, 2 goals
Club: 2 West German Championships (1951,1953)
Other honours: Top scorer (1953/38 goals)
Biography
Miracle man
Fritz Walter, former footballer, honorary citizen of Rhineland Palatinate and holder of the prestigious Grand Cross of the Order of Merit, was one of the great pillars of the German game and an example to millions of young German sportsmen.
He was also a reference of the great moments in Germany's illustrious footballing history, having led his country to victory in the World Cup in 1954 with an inspired performance against the erstwhile giants of world football, Hungary.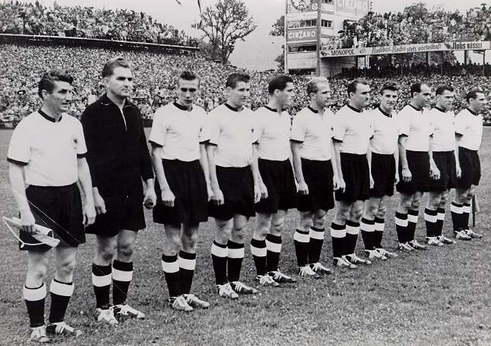 Walter was part of the furniture at his only club Kaiserslautern. His father was in charge of the club's bar, which meant that as a boy he and his four brothers had easy access to the stands. At the age of eight he began playing in the junior sides and by the time he was 17 was playing for the first team.
Club loyalty was more common then, but even so, 31 years with the same team is impressive by any standards. Kaiserslautern were not complaining…Walter played 379 matches for them and put the ball in the back of the net no less than 306 times.
Stymied by the war
By the age of 20 he had been called up for international duty and played one game for Germany in Romania in 1940. But by then the fighting in Europe had taken over everyone's lives and Walter found himself sucked into the vast German war machine, ending up as a prisoner of war in a Soviet camp.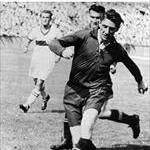 Happily he survived that ordeal, returning to Germany and Kaiserslautern in 1945. The club reached the final of the first post-war German Cup In 1948 and Walter scored.
The years between 1950 and 1954 were wonderfully fertile for the German. Apart from two league championships with his beloved Kaiserslautern, Walter was not only captain but master craftsman of Germany's extrordinary victory in the 1954 World Cup.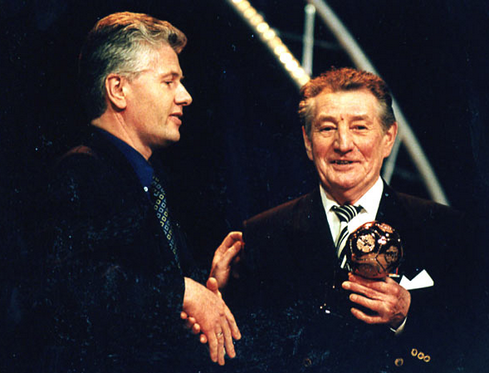 Family affair
The win was all the more remarkable because the Germans had been on the wrong end of an 8-3 hiding by the Hungarians earlier in the tournament. In the 1958 World Cup in Sweden, Walter brought his international career to a close after West Germany's 3-1 defeat by Sweden in the semi-finals.
A measure of his huge reputation and prestige of this great tactical player at Kaiserslautern is that the club named their stadium after him on his 65th birthday in 1985. He died during the 2002 World Cup at the age of 81 and the German team wore black armbands as a tribute during their quarter-final win over the United States. – AFP
Related posts:
Short URL: http://www.myxpitstop.com/?p=2510