Life Without the Internet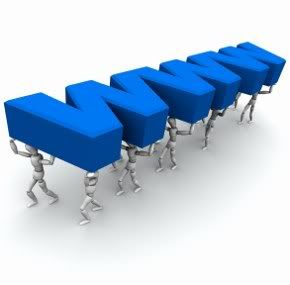 Introduction
In the past, the Internet could only be accessed by a select group of people. Nowadays it's hard to find a person in a developed country who does not regularly use it (Seifkashani, 2003). The Internet has expanded into all aspects of our personal life as well as business, education and technology. This begs the question: because we are so reliant on this resource, what would happen if we suddenly lost the Internet? This question can be tackled from four different angles: The affect on our personal lives, affect on business, affect on education and affect on technology. From a personal angle we could say that the loss of the Internet would isolate people as it is used to provide easy, cheap communication that is not limited by geographical distance.
In business terms, the Internet is a valuable tool for marketing and sales and the loss of this technology would result in rethinking future marketing strategies to more conventional means (uch as print media and television marketing). Education would probably be the most significantly affected, with online courses being removed and therefore inaccessible to students. In addition to this example, self-education would become much harder to undertake if the Internet was unavailable, for instance students studying at tertiary institutions would be unable to access the vast amount of reading and information that the Internet provides. Technology is often driven by the Internet, especially communication technology. If the Internet were unavailable, progress in technological fields would most likely become stagnant, along with open-source development; which can rely heavily on the communication opportunities that the Internet provides.
Personal Effects
People use the Internet in many different aspects of their lives. It enables fast and efficient communication via email between people, including those all over the world who would be inaccessible with other methods of communication. It also offers the opportunity to gather information on news and current affairs, research personal-interest topics and generally allows the user to gain access to forms of entertainment such as online games. Whereas the Internet provides the user with a plethora of choices in communication, information and entertainment, the Email function of the Internet would be most keenly felt if it was unavailable.
Many people use Email as a primary form of communication and there are currently around 588 million personal email accounts globally (Gaudin, 2004). Email facilitates the communication between people on a global scale. Without Email technology people would require more conventional forms of communication such as regular mail and telephone, however these are often impractical both in time and cost recovery. With the rise of 'spam' junk Email recently, the integrity of Email has been degraded (Fallows, 2003). Without the Internet, spam would most likely occur in different mediums such as SMS and phone messages, as marketers would inevitably use other methods to advertise. The Internet provides an excellent source of information on current affairs and news, in addition to information on personal-interest topics. Should the Internet be unavailable, instant access to this information would be hindered, and would have to be sourced using time costly, inefficient conventional resources, which may be out of date and inaccurate.
Business Effects
E-business relies primarily on websites and email, or provides Internet services (Department of State Development and Innovation, 2004). E-business depends on the Internet to operate and survive and would be unable to function should the Internet be non-existent. However conventional businesses that use the facilities offered by the Internet would also be affected by its termination. Many businesses rely on marketing via their websites to provide pertinent information for customers and stakeholders about the business, and on the products and services it offers. Websites offer a unique tool in which future investors, stakeholders and customers can gather information in an anonymous manner.
If the business also offers online shopping, it is able to market and ultimately sell products and services to an international consumer base (Nelson, 2000), which has the ability to encompass all genders, races and demographics. Many companies would be at a loss without this tool (Nelson, 2000).Companies may also rely upon Email for fast and efficient contact between the clients and company representatives and to allow coworkers to communicate between offices, whether in the same building, state, country or indeed nationally. Without access to the Internet this form of communication would be lost, decreasing the efficiency of the information transfer.
Education Effects
Education today relies on the Internet for up to date data, research and access to information. Online education has become an important role of the Internet, where people like never before are able to achieve formal education through correspondence (Donge). The Internet also offers a means for people to self-educate through the massive amount of information that the Internet provides. It allows all people, regardless of age or economic status, to learn what was previously only available from libraries and educational institutions. Without the Internet, education would be more inaccessible, especially if the student was unable to access resources due to their location or lack of facilities. Students that participate in formal education (i.e. high school, college and university) often use the Internet as their primary method of research.
However, the integrity of the information on the Internet has often been questioned (Mody, 1999). This is due to the fact that any one is able to provide information to the Internet, despite lack of research and accuracy. With more traditional forms of information (i.e. books and journals), the data contained is usually expert or peer reviewed. However, this is not to say these forms of information can be entirely trusted as they often can lack relevance to current times. As books and journals are expensive and difficult to update, the age of the resource can be a significant factor in the integrity of information it communicates. In comparison, the Internet provides means to update information quickly and easily. This can imply that the data on the Internet is more accurate and up-to-date than in books and hardcopy journals.
Technology Effects
Open-source software generally relies on an online community, so that contributors can contact each other in a fast and efficient manner. Without the Internet open-source development would become difficult, as it would have to rely one pre-Internet communication methods. In terms of the transfer of source code and other project data these methods are unrealistic. In addition to this, research in information technology would inhibited by the use of conventional methods, as it requires the most recent research available in order to be applicable. Development of computer skills prior to Internet development was limited to a select few who could afford higher education, nowadays the Internet through its education methods explained before, has caused a massive expanse in computer skill which in-turn has advanced technology.
Without the Internet the IT industry would possibly become dormant as access to IT related data would become much more difficult. The technology behind the Internet itself is important as companies are nowadays striving to offer faster connections and more reliable service through the use of cutting edge technology. The competition between service providers on the Internet forces new technological discoveries to be made in order to attract business. Without the Internet, technological advances in communications would possibly become stagnant, as there would be no need to continue developing it.
Conclusion
Since its conception, the Internet has permeated its way into people's lives in such a way that many people have developed a dependence on it. The Internet is used to entertain us with online gaming and email, as well as a resource for topics to which people have a personal interest. Without email to which the Internet provides, there would be no way of communicating with other people that are in distant locations quickly or cheaply.
The ramifications of this would not only affect people personally, but in terms of how companies operate. In addition to this, the opportunities that the Internet provides in terms of marketing such as websites would be lost. Without the Internet, Ebusinesses would become non-existent and force more conventional businesses to rethink their marketing and communication strategies. In terms of education, the ability to access data would become more difficult if the Internet did not exist. This is because the Internet provides such a massive amount of data that can be accessed by people of any age, location or economic background.
Books and Journals would have to be utilized more for either self-education of formal education, which have the tendency to be more inaccurate in terms time relevancy. Moreover, the Internet provides an environment in which open-source development can flourish due to the communication methods it provides. Similarly the Internet can advance technology by making information available to many people, who can in turn improve on it. Without the Internet, computer related technology might ultimately become stagnant, as an adequate knowledge base would be inaccessible. Overall, if the Internet were to be lost, the ramifications would be felt on many aspects of our lives due to the reliance we have developed on it.
What do you think?
Life Without the Internet
From a Personal, Business, Educational and Technological
Related posts:
Short URL: http://www.myxpitstop.com/?p=285